79% of students believe the amount of debt they take on during school can be 'debilitating'
Article content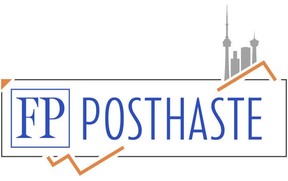 Canadian students are giving up their short-term necessities and long-term goals to pursue post-secondary education in the current economic environment, according to new research by Embark Student Corp., an education savings and planning company.
Article content
The study, which interviewed 1,001 post-secondary students across Canada, found that 79 per cent of students believe the amount of debt they take on during school can be "debilitating."
Article content
Half of those polled have taken on debt to pay for school. They believe, on average, that they would graduate with $26,773 of debt and take nearly four years to pay it off.
Three-quarters of students find it "very hard" to afford a post-secondary education, with 77 per cent struggling to pay for everything they need and 60 per cent cutting out necessities to make ends meet. Thirty per cent have even considered dropping out of school because of money.
"Many Canadians may not realize that the cost of education often outpaces the cost of living," Embark chief executive Andrew Lo said in a press release. "Particularly with today's economic realities, saving enough money can be a daunting task."
Overall, 89 per cent of students believe that getting a post-secondary education is expensive and 53 per cent feel that graduating with debt is part of the student experience.
But the financial impact of student debt could have a lasting impact on their lives after graduation. Nearly half are worried the debt will hinder their future goals and 57 per cent feel it will make it harder to start their lives and become financially independent from their parents.
Article content
Almost two-thirds of students experience anxiety when looking at their bank accounts and as a result, 54 per cent avoid thinking about debt and money altogether.
The financial realities of being a student also affect academic performance, with 41 per cent noting that it has impacted their grades. Half of students are also unable to switch programs and have considered graduating early due to the cost.
"Financial struggles do not exist in isolation. The mental burden can affect overall well-being and even academic performance," Lo said. "Moreover, such struggles can influence future career decisions, as students may feel restricted or unable to pursue their desired path due to financial constraints."
However, that wasn't always the case. A separate survey by Toronto-Dominion Bank, which interviewed 1,181 former students, found that 73 per cent of Canadians believe current students face more financial challenges than previous generations.
Indeed, 56 per cent of former students said they didn't spend a lot of time thinking about their financial future when starting their education.
Article content
The data show that recent economic headwinds could be the driving force behind the increased focus on financial planning as former generation-Z students were significantly more likely (40 per cent) to spend time thinking about it than millennials (18 per cent) and generation X (11 per cent).
"For many, today's economic climate is particularly tough, especially for current students or those preparing to start saving for their post-secondary education," Emily Ross, vice-president, Everyday Advice Journey at TD, said in a press release.
_____________________________________________________________
Was this newsletter forwarded to you? Sign up here to get it delivered to your inbox.
_____________________________________________________________

Canada's job market is showing more signs of softening, giving the Bank of Canada some leeway to hold interest rates steady next week. Job vacancies edged down 1.2 per cent to 753,400 in June, from 762,300 a month earlier, their lowest in more than two years, Statistics Canada reported Thursday in Ottawa. The job vacancy rate eased to 4.2 per cent. The data add to evidence Canada's labour market is cooling in an orderly fashion. June's decline brings the net decrease in vacancies to 249,900 from a record high of a million in May 2022. The vacancy rate has also trended down since peaking at 5.7 per cent around the same time. — Bloomberg
Article content
___________________________________________________

Calgary Real Estate Board to release August home sales figures
Today's data: Canadian real GDP, monthly real GDP, S&P global manufacturing PMI, auto sales; U.S. employment report, S&P global manufacturing PMI, ISM manufacturing PMI, construction spending
Earnings: Canadian Western Bank
___________________________________________________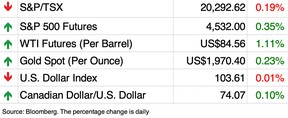 _______________________________________________________


____________________________________________________

If you're required to use your own vehicle for work most employers will reimburse you based on a per-kilometre basis and, provided the reimbursement is reasonable, it need not be included in your income for tax purposes. Tax expert Jamie Golombek looks at a recent case that shows what can happen when an employer provides its employees with an allowance that's not entirely based on the actual kilometres the employee has driven.
Article content
How to get the biggest bang for your back-to-school buck

Ottawa needs to be careful with placing caps on international students

Steps your graduate can take to set up a debt-free future
____________________________________________________
Today's Posthaste was written by Noella Ovid, with additional reporting from The Canadian Press, Thomson Reuters and Bloomberg.
Have a story idea, pitch, embargoed report, or a suggestion for this newsletter? Email us at [email protected], or hit reply to send us a note.
Listen to Down to Business for in-depth discussions and insights into the latest in Canadian business, available wherever you get your podcasts. Check out the latest episode below: